Here's a rundown of trending yarns and knitting projects for Summer 2017. This season is all about linen, dk weight yarn and speckle dyed fingering weight single plys.
Linen is the word for the season
Linen is what everyone wants this season, whether it is 100% linen or a blend. When it comes to pure linen, Quince & Co. Kestrel is a studio favorite this season for sure! The go to pattern for Kestrel is the Deschain by Leila Raabe. Boxy is still the shape that everyone is looking for and the Deschain pullover provides an oversized relaxed shape that is ideal to wear over tanks, tees and summertime dresses.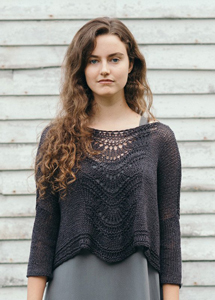 The must have linen blend this season is Juniper Moon Zooey which is a dk weight linen and cotton blend that is available in a rainbow of colors. What to knit with Zooey? Earlier this summer, Karen inspired several of her students to join her in a Sunshine Coast KAL. The Sunshine Coast by Heidi Kirrmaier looks stunning in Zooey or any dk weight yarn.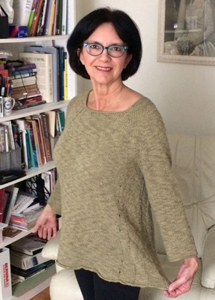 DK is ideal for garment knitting
Our customers are clamoring for dk weight yarn when it comes to garment knitting this season. Berroco Remix Light, a new addition to the studio, tops the charts with its wool free blend of 100% recycled fibers... once you swatch with this light and airy yarn you will fall in love... trust us! With 432 yards per skein, everyone around the studio has a Derecho by Alison Green on the needles.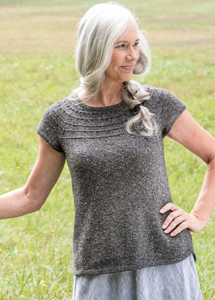 Single ply speckles are so hot right now!
Not everyone is into garments… but they sure do love single ply yarns with speckles on them! As soon as a fresh shipment of Hedgehog Fibres Skinny Singles or Primrose Yarn Co. Adelaide arrive at the studio… they are gone within a few weeks. We cannot keep this stuff in stock friends! Don't worry, we have several new shipments working their way to the studio over the next few months. So get ready for some serious stash enhancement!
Specklelicious patterns: Saturate, Stay Soft Shawl, and Magic Spring Shawl
What are you knitting this summer?
These are just a few of the trends we've been picking up on as we go about our day at the studio. What are the trends you're seeing this season? Leave us a comment, we'd love to hear from you!