Posted on
By River Colors Studio
Posted in events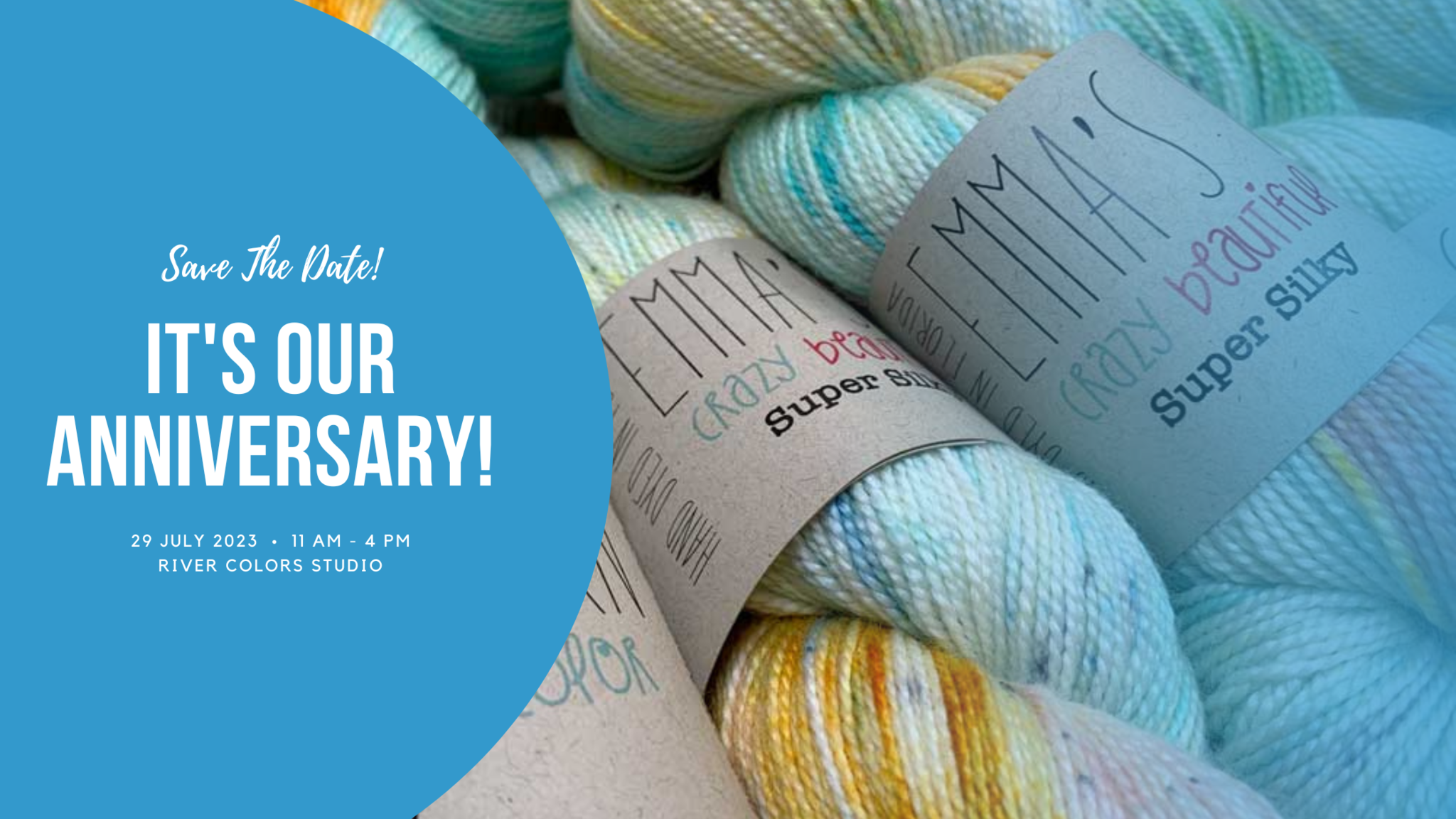 Let's celebrate 20 years of business. Join us on July 29th for drawings, discounts, and refreshments!
Did you hear about the party?
Please join us in the fun on Saturday, July 29, 2023, from 11 am - 4 pm. We had so much fun collaborating with Emma's Yarn on a custom colorway to celebrate our 20 years in business and our debut on national TV.
Drawings, Refreshments, Discounts... Oh My!
Behind the scenes, we have been working hard to assemble some fun items to share our love of yarn and craft with you.
Secret Discounts - we ring you up, you pull your discount out of the bag, and you may get 10-50% off your purchase! (discount excludes sale items)
Emma's Yarn Custom Colorway - available on Practically Perfect Sock and Super Silky.
Hourly drawings for River Colors gift cards!
Free RCS Alpaca & Sheep project bag with a $20+ purchase.
Enjoy refreshments and laughs with your fiber friends!