Get your needles ready! We're casting on the Love Note on Sunday, January 19, 2020, at 2:00 pm.
Join us in a knit along!
Knit along with us to celebrate the wonderful year that 2020 will be! This year's knit along will feature the Love Note, designed by TinCanKnits. This sweater is knit top-down, in the round, with just enough lace detail to keep it interesting. Make 2020 the year you take the leap into lace and sweaters!
What is a Knit Along (KAL)?
A knit along (KAL) is a social craft project where everyone participating in the KAL knits the same project during the same period of time. It's a time to share the common experience of working through the same pattern with like-minded individuals. Encouraging and inspiring each other in person through meetups.
Love Note KAL Details
When it comes to a well-written pattern, you can never go wrong with a design from TinCanKnits. That's why we've chosen the Love Note sweater as our 2020 KAL pattern. Over the past few months, we have had a crush on this sweater and here's why...
This pattern offers two length options (to crop or not?)
Mohair is oh so trendy and this sweater knows that!
You can never go wrong with a good hi-low hemline.
Try on as you go top-down construction.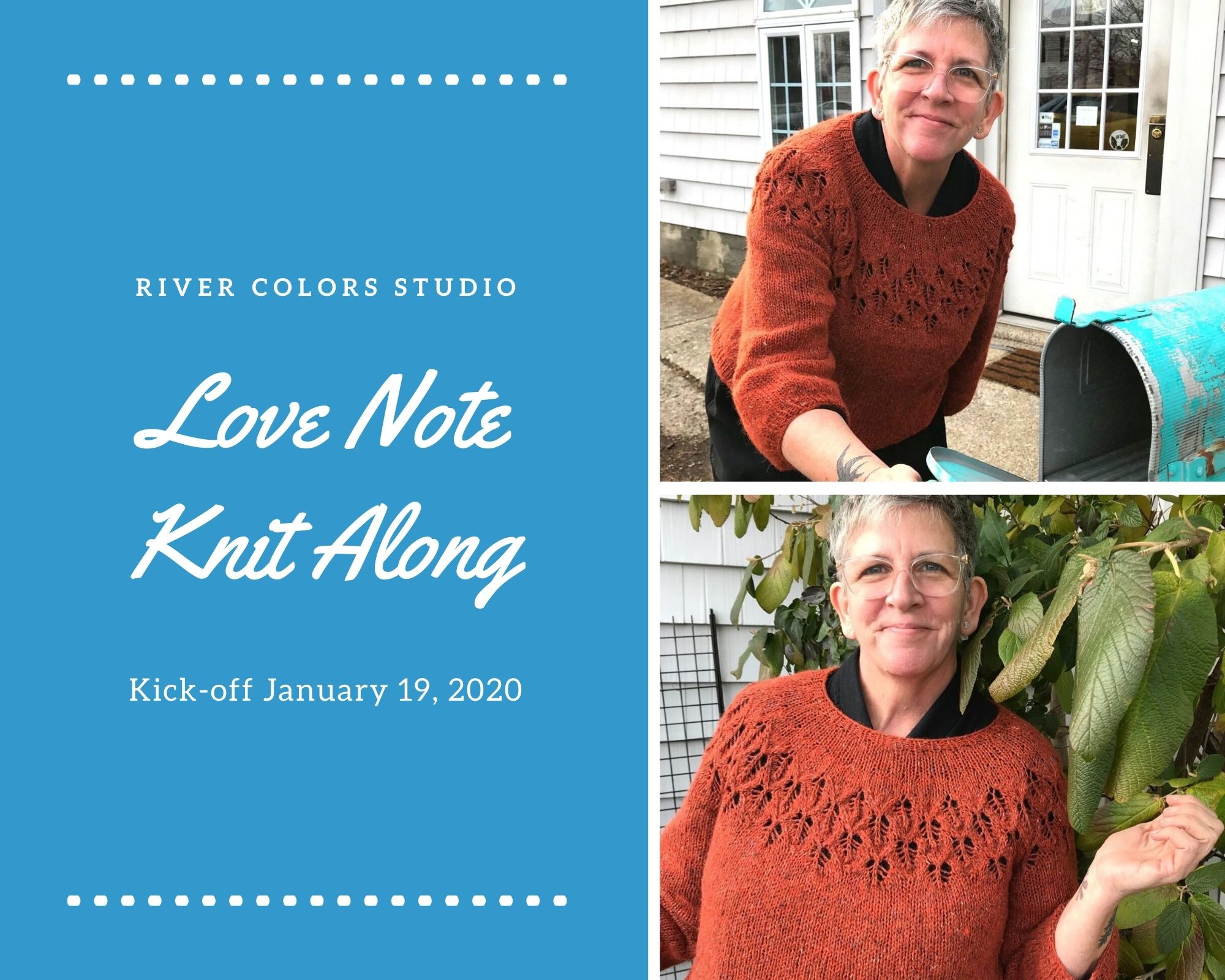 We will kick-off and cast on the Love Note on Sunday, January 19 from 2 pm - 3:30 pm. Prior to this date, we suggest you prepare in the following ways.
Decide on what size sweater you will knit and the length you will knit.
Stash dive or stash enhance - you have the option to knit with fingering and mohair held double or DK weight held single. Our shop sample was knit using Rowan Felted Tweed.
Swatch in the round to determine YOUR ideal needle size.