Posted on
By River Colors Studio
Posted in events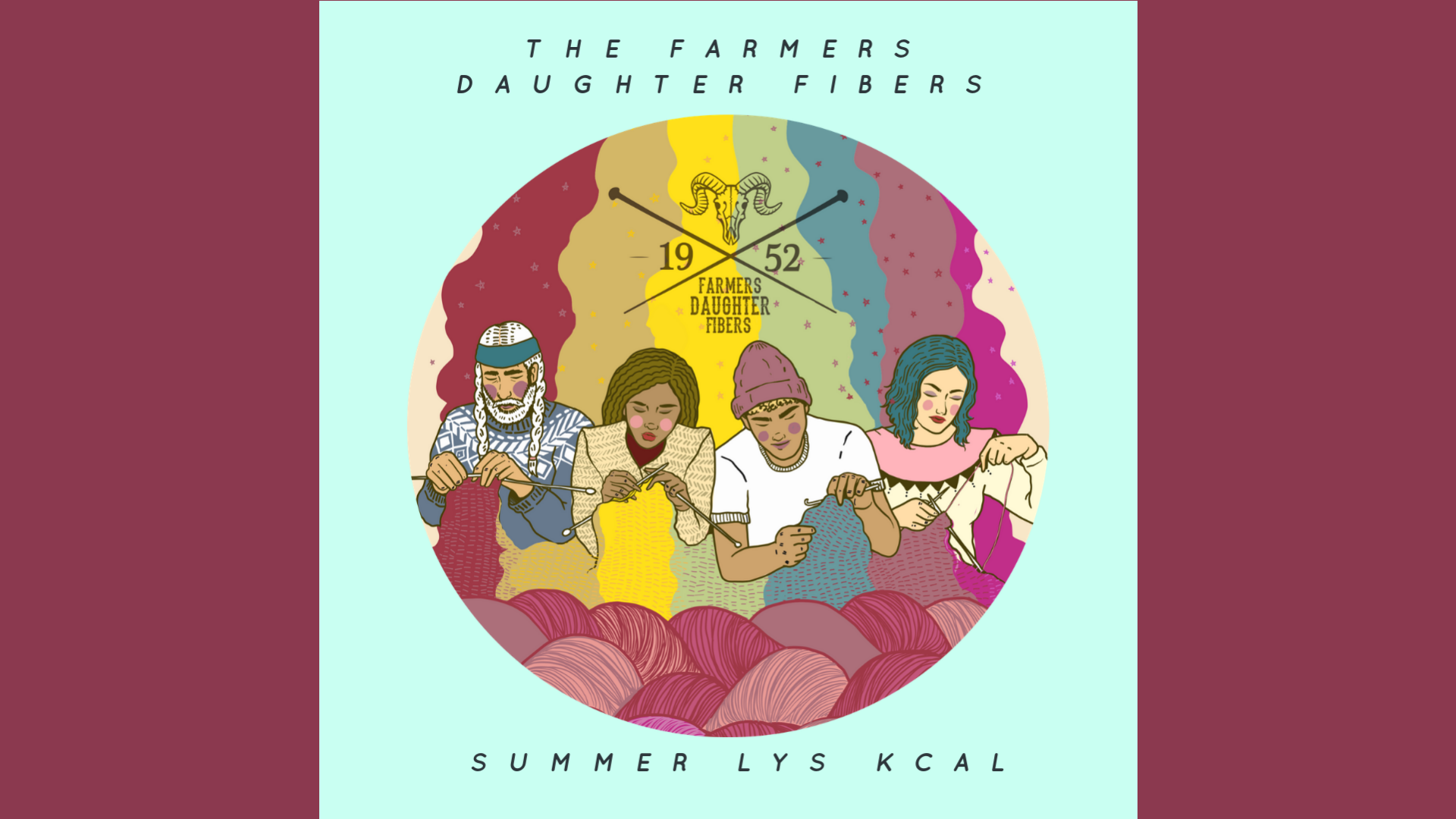 Join in the Farmers Daughter Fibers Summer LYS KCAL from Memorial Day weekend through Labor Day weekend.
Keep those needles moving!
We are excited to announce our participation in The Farmers Daughter Fibers Local Yarn Shop Knit & Crochet Along that kicks off Memorial Day weekend and runs through Labor Day weekend. Now is the time to start project planning... what pattern? what yarn? At River Colors we carry the following yarn bases from Farmers Daughter:
Summer LYS KCAL Rules
KCAL runs from Memorial Day weekend through Labor Day weekend
Your FO (finished object) must be made from the FDF yarn that you purchased at River Colors Studio during this time period (Memorial Day weekend through Labor Day weekend)
To enter for the giveaway prizes, you must bring in your FO to the same store you made your FDF purchase from (River Colors Studio in this case).
Your project must be finished in order to enter to win the gift basket prize.
You can participate in the KCAL without entering into the giveaway.
You may enter up to 3 times, meaning you may bring in 3 different FDF FOs to River Colors Studio, which will count as 3 separate entries.
River Colors Studio will choose one winner for the FDF essentials prize package ($75 value).
The Montana Mountain Retreat guest spot will be chosen from the pool of yarn shop winners as the grand prize, by The Farmer's Daughter Fibers. The spot at the retreat is completely inclusive with the exception of travel costs OR you can choose a $500 gift card from The Farmer's Daughter Fibers online shop.
Frequently Asked Questions
For the complete list of FAQ, please visit the FDF website.
What pattern is associated with the KCAL?
There is not a specific pattern associated with the KCAL, any FO using FDF yarn purchased at River Colors Memorial Day weekend through Labor Day weekend is considered an entry. If you're looking for a pattern, might we suggest:
Do we need to also enter to win on social media?
Nope! River Colors Studio will handle your submission in person when you bring in your FO into the studio before Labor Day. But if you want to share what you are up to and see what everyone else is doing, hashtag your projects #LYS_FDFSummerKCal.
I picked up some FDF at River Colors on my travels this summer and still want to participate, how do I manage that?
If you're not local but shopped local with us on your summer travels, simply send us an email at [email protected] and include the following information in your email:
Your first and last name.
Your mailing address.
Finished object pattern name.
Yarn used in your finished object.
Photo of your finished object.
Date started / date completed.
My project has FDF yarn but also some other brands of yarn, is that ok?
Yes! As long as you have 1 skein of FDF in your project, that was purchased at River Colors Studio between Memorial Day weekend and Labor Day weekend you are all good!
Montana Mountain Retreat?! Sounds magical! What is it?
You can find all of the information about the Montana Mountain Retreat here.
That Artwork! Who, What, How?!
Farmers Daughter Fibers asked the amazing Art by Ciara to whip up a little something for the LYS KCAL and wow did she deliver! Magnets will be available for sale at River Colors Studio. Stickers will be available with the purchase of FDF yarn while supplies last.