Posted on
By River Colors Studio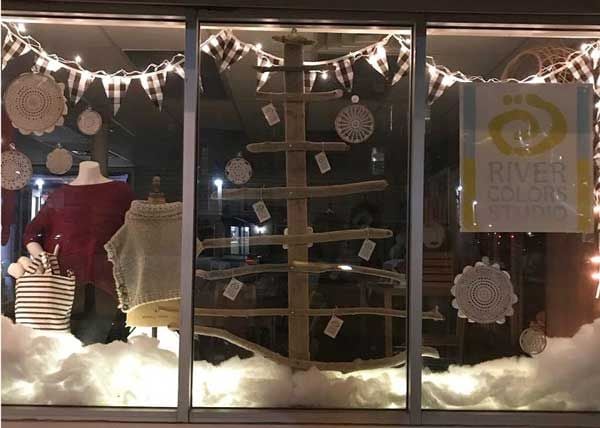 A review of an amazing year of good things at River Colors Studio!
Thank you for the memories, 2017!
Thank-you all so much for an awesome year at the Sloane Avenue Studio. When I started to think about how much took place over the past year and how many different things the staff at the studio have been through I got a little teary eyed. My goodness! How lucky I am to have our amazing staff share their passion for knitting and crocheting with you. I am going to do a little review of the year so you can remember with us. What an absolutely fantastic journey!
2017 the year of:
The Sloane Detroit Shawl KAL
What a fantastic job Megi Burcl did on designing and leading us in an Instagram and IRL Sloane Detroit Shawl knit-a-long. We had so much fun watching Megi's design process unfold on Instagram throughout the month.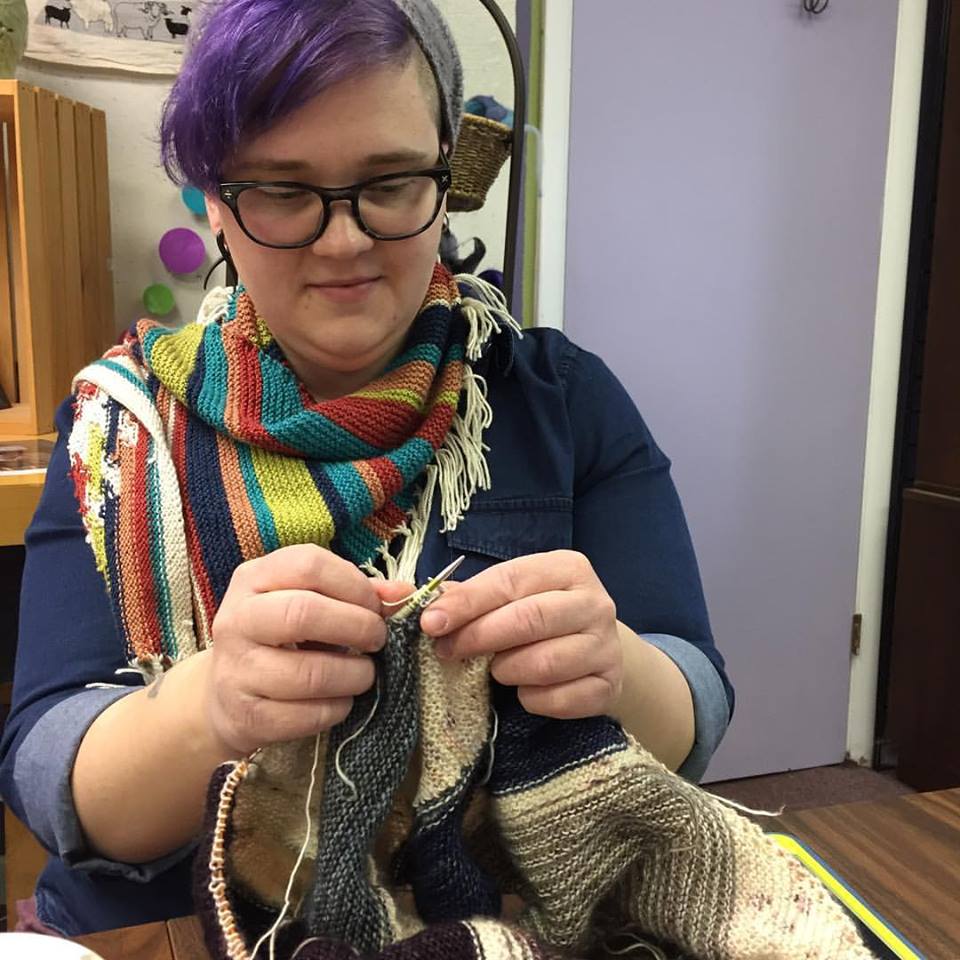 The Women's March on Washington
Basic human rights were being threatened and our fiber people took to the streets in numbers wearing the symbolic Pussy Cat hat, refusing to accept the status quo.
Bristol Ivy stopped by the studio
A weekend visit by Bristol Ivy where she taught us how to think outside the box, work with many different types of short rows and how to properly block your knitwear.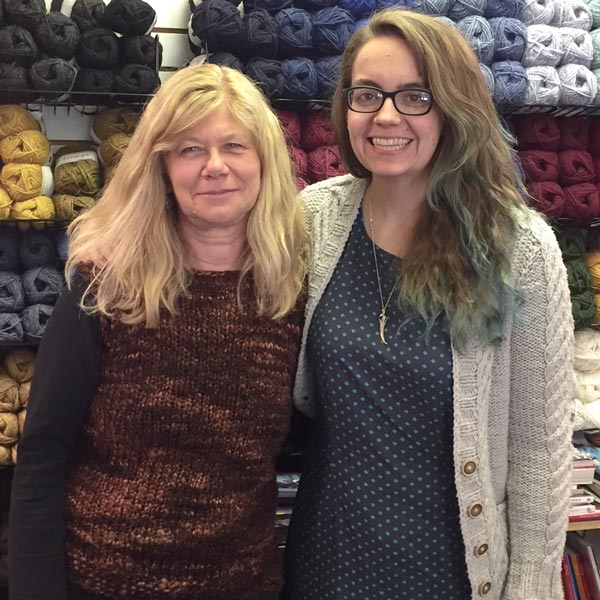 Support those indie dyers
We couldn't get enough of the indie dyers in 2017. We brought in new dyers Primrose Yarn Co., Spun Right Round, Farmers Daughter Fibers, Olann, and Woolen Boon. We became a proud stockist for House of A La Mode and sold out of 95% of our inventory within the first 48 hours! We continued to show our love for Hedgehog Fibres by increasing the yarn bases that we carry regularly at the studio.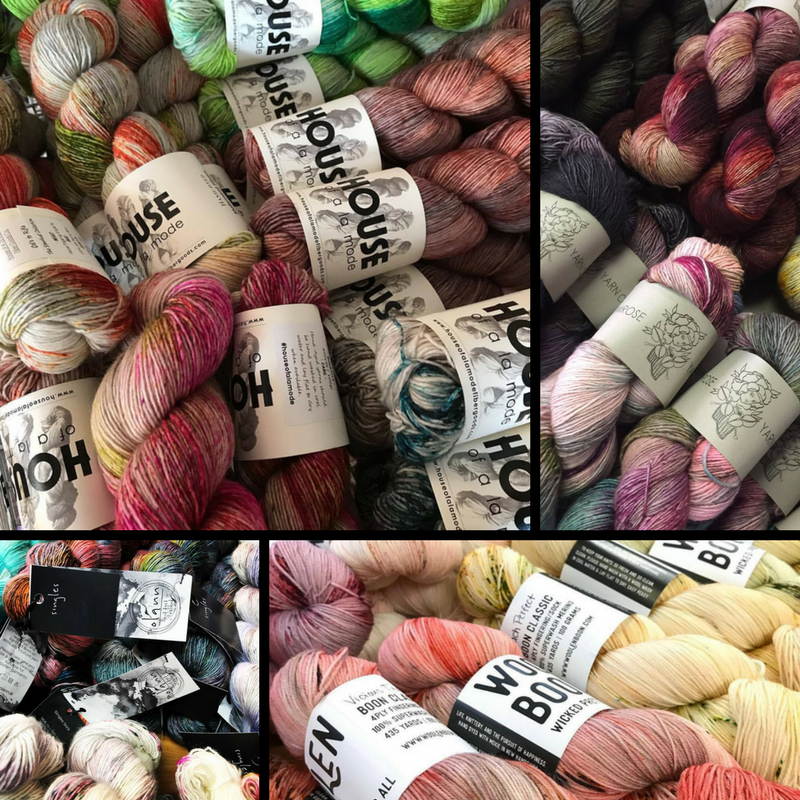 The year of the Fade and Andrea Mowry
Andrea Mowry kept us all going with the amazing amount of patterns she printed this past year. It was so fun to play with all of the bright and amazing yarns to create a fade to go with the amazing amount of patterns she published.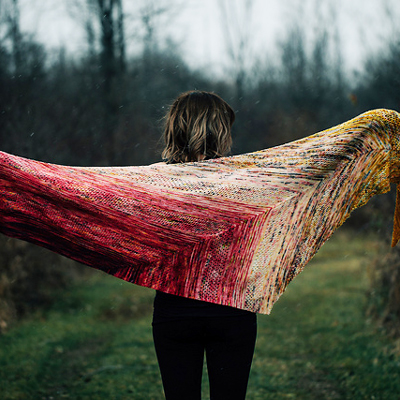 The year of the Marl, Brioche and Stephen West
Westknits also kept us playing in the paintbox to create enticing marls and to challenge us to learn different skills and techniques related to Brioche. He kept us laughing and reminded us to not take things too seriously while encouraging us all to create!
Yarn Discovery Tour 10th Anniversary
We met so many people and had so much fun with sharing the amazing bag and collecting the pins. The Yarn Discovery Tour has become one of our favorite ways to meet new people at the studio.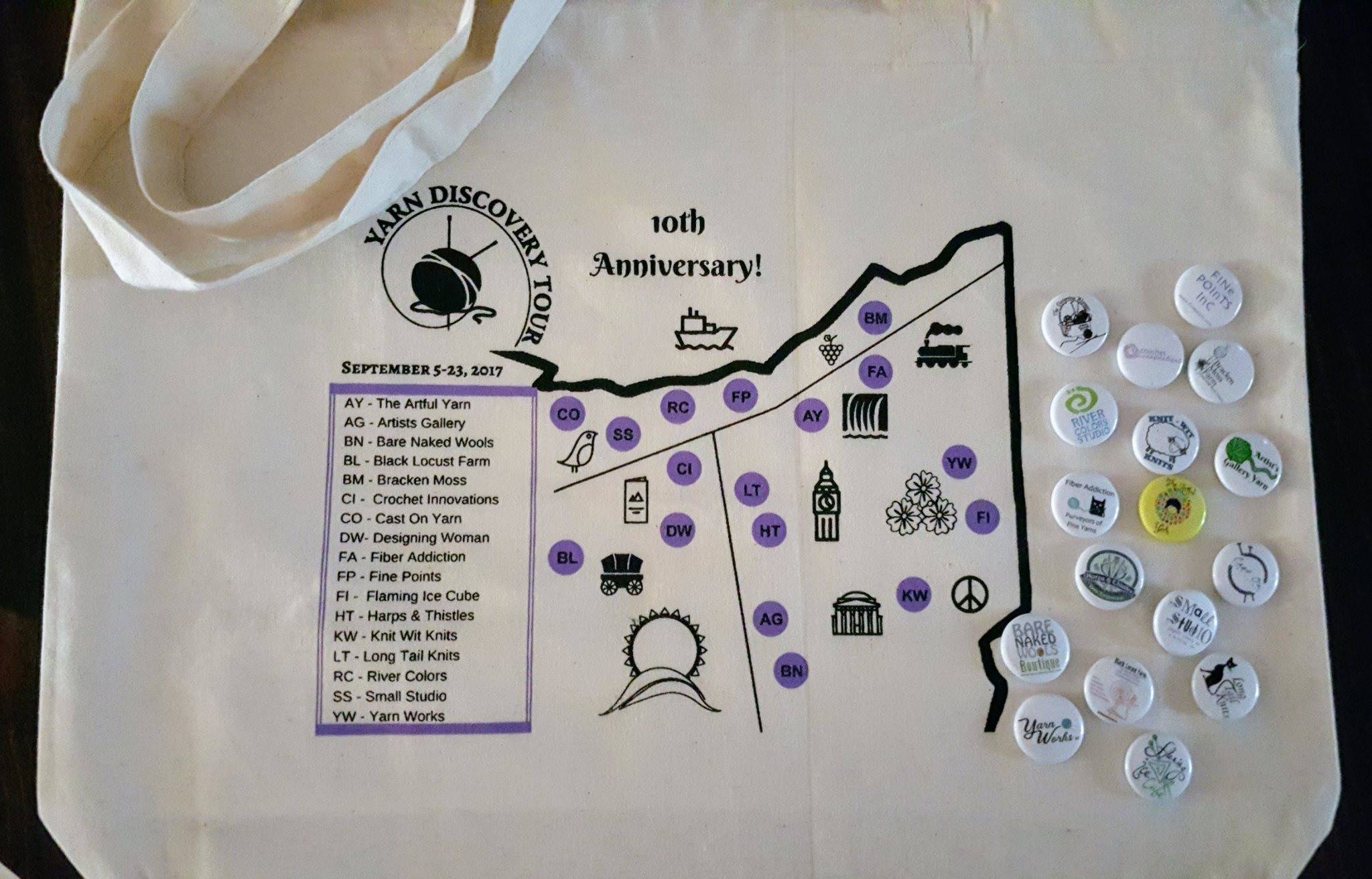 Good, Better, Best...
2017 also brought changes to the Sloane Avenue studio. We changed to a new POS system, credit card system and designed and implemented a new website, all the while you were patiently cheering us on and we felt your love! We also restructured our store hours and use of space to accommodate our expanding classes.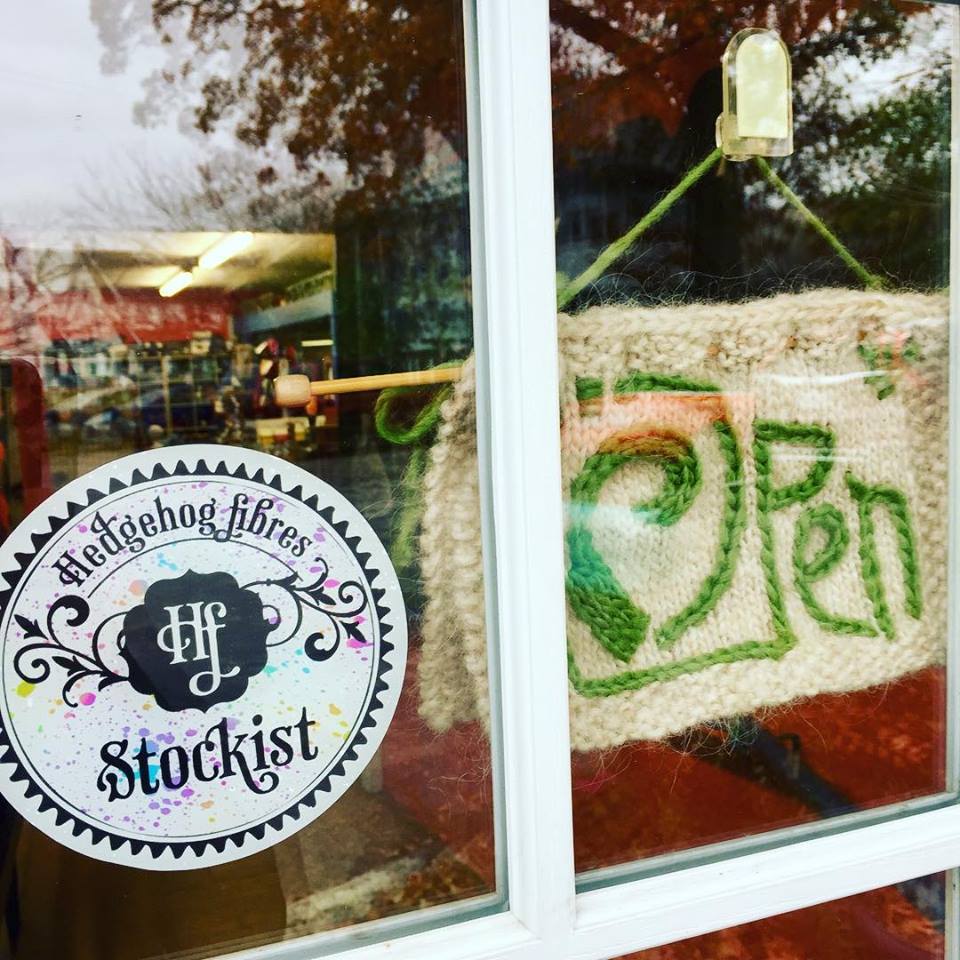 Thank-you for being our customers and friends. Peace.
~ Erika