Posted on
By River Colors Studio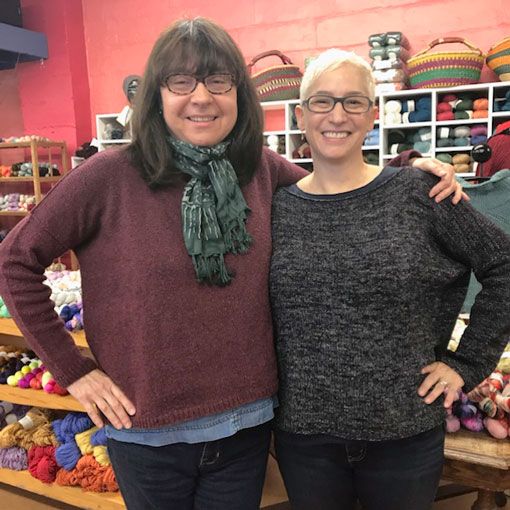 Join the knit along on Sunday, April 29 from 1:30 PM to 3:30 PM. This sweater is easy peasy!
Knit Along With Us!
We had so much fun we want to do it again! You had so much fun, you are asking us to do it again! Knit along with us on The Easy One by Joji Locatelli.Beth will be at the studio on Sunday, April 29th from 1:30 to 3:30 to get this KAL going! Can't be there? Just jump in on your own, this project is easy peasy!
Look at what Joji has to say about this pattern:
"It is the perfect first sweater for those knitters who've always been afraid of making one. With its comfortable relaxed fit, you'll be sure that it will fit you no matter what. Even if you don't hit gauge perfectly. The sweater itself is SO SIMPLE! a perfect square, no shaping for shoulders, no crazy short rows. Just hours of simple, relaxing knitting."

 
This sweater is the perfect sweater for...
- The beginner knitter looking to move to the next level.
- The experienced knitter looking for a relaxation project.
- The traveling knitter looking for a grab and go project.
Suggested The Easy One Yarns
Go stash diving at home or swing into the studio for a little stash enhancement. The Easy One requires approximately 1430 - 2282 yards of fingering weight yarn. We have several options available at the studio from classic tweeds to hand dyed speckles. Here are a few of our favorites:
- Primrose Adelaide - Single ply specklelicious!
- Malabrigo Mechita - Malabrigo squishy softness!
- Rowan Valley Tweed - A classic sweater in the making!
- Hedgehog Fibres Skinny Singles - Bright & fun colors!