Are you ready for a Compass Cowl adventure? Here are a few top tips for stranded colorwork succes!
Ready for an adventure?!
The Compass Cowl, designed by Tin Can Knits, is the perfect project for yarn and color exploration and can stand on its own as a cozy accessory while also serving as a swatch should you choose to try your hand at a color work sweater. Let me offer a few tips to get you started.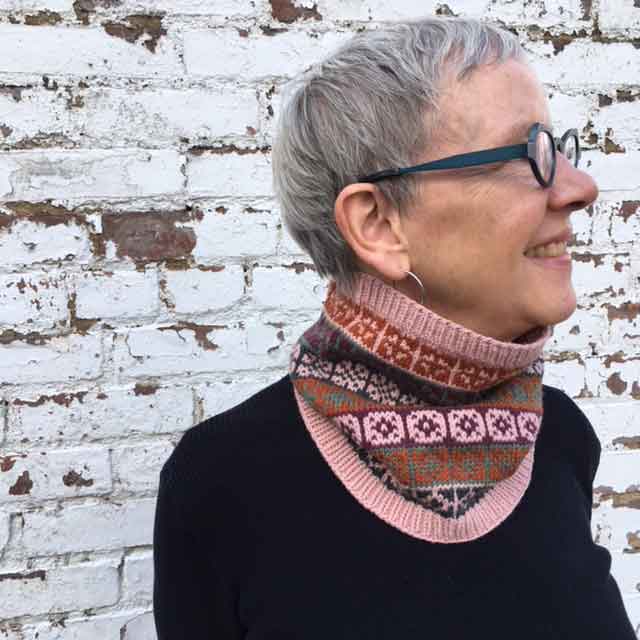 Choose Your Yarn
Notice different yarns can be smooth and round or fuzzy. These different characteristics affect the surface quality of your knitted fabric and will also affect how your colorwork motifs appear, whether well defined or blended, you may have a personal preference.
Choose Your Colors
Whether you choose two or twenty colors its important to remember contrast is key. Motifs "read" well when there is high contrast between colors. Keeping this in mind it can be fun to explore pairing colors a little out of your comfort zone for some fresh ideas.
Motifs
The pattern includes eight motifs but of course you can mix and match and use as many as you like. I found using all eight made the cowl a little deep for me so I experimented with seven repeats and five repeats. I like odd numbers in design because they give the eye a center point to rest. It is also important for you to look at the motifs and decide what your eye sees as pattern and background.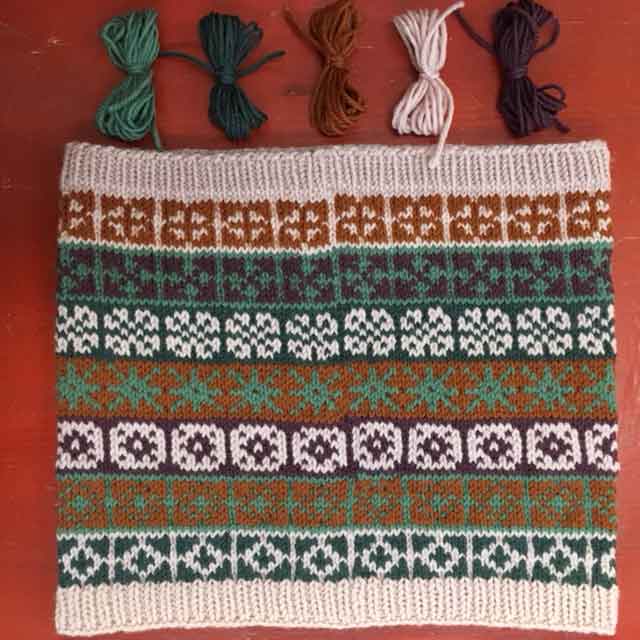 Technique
Carrying your pattern color so that it travels below your background color on the back of the fabric will help the motif read correctly. I knit my background color with my right hand and my pattern color with my left. Colorwork can be accomplished in many ways, remember that whatever style you use it's important to be aware of yarn dominance and to be consistent.
Gauge
The suggested gauge for the Compass Cowl is different than the gauge listed for a similar yarn in the sweater patterns. You may want to aim for the sweater gauge if you are thinking about a colorwork sweater in your future.
Most Importantly – Have Fun – Enjoy the Journey and your Knitting!
~Lynn