Posted on
By River Colors Studio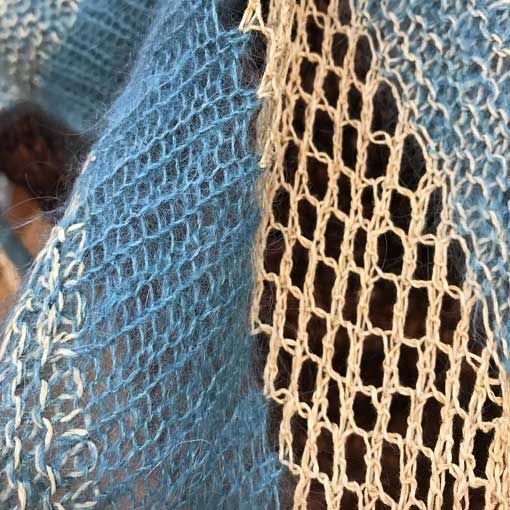 A fresh take on Martina Behm's Brickless pattern
"OOOOhhh" say our customers when they see Martina Behm's Brickless pattern made up in the studio. This piece is ethereal but sturdy and absolutely striking. If you put in on you will find it totally wearable and functional. To make it you will need Rowan Kidsilk Haze and Mondo Fil Japon plus the Brickless pattern.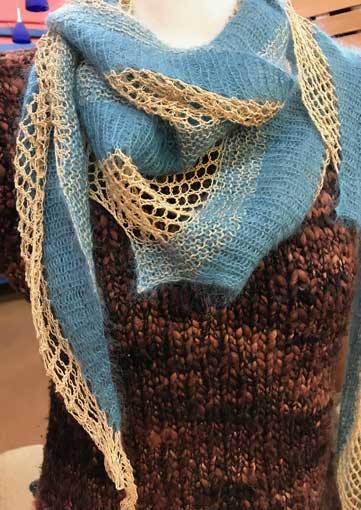 Lace-Weight Brickless Modifications
We used a US 6 needle and followed directions as written with switching yarn types at the different sections of the pattern.
Here is a simple break down of the pattern.
The netted section uses the Mondo Fil Japon
The garter(all knit stitches) section uses the Japon and Kidsilk Haze
The ribbed section uses just the Kidsilk Haze.
We sure hope you enjoy!