Posted on
By River Colors Studio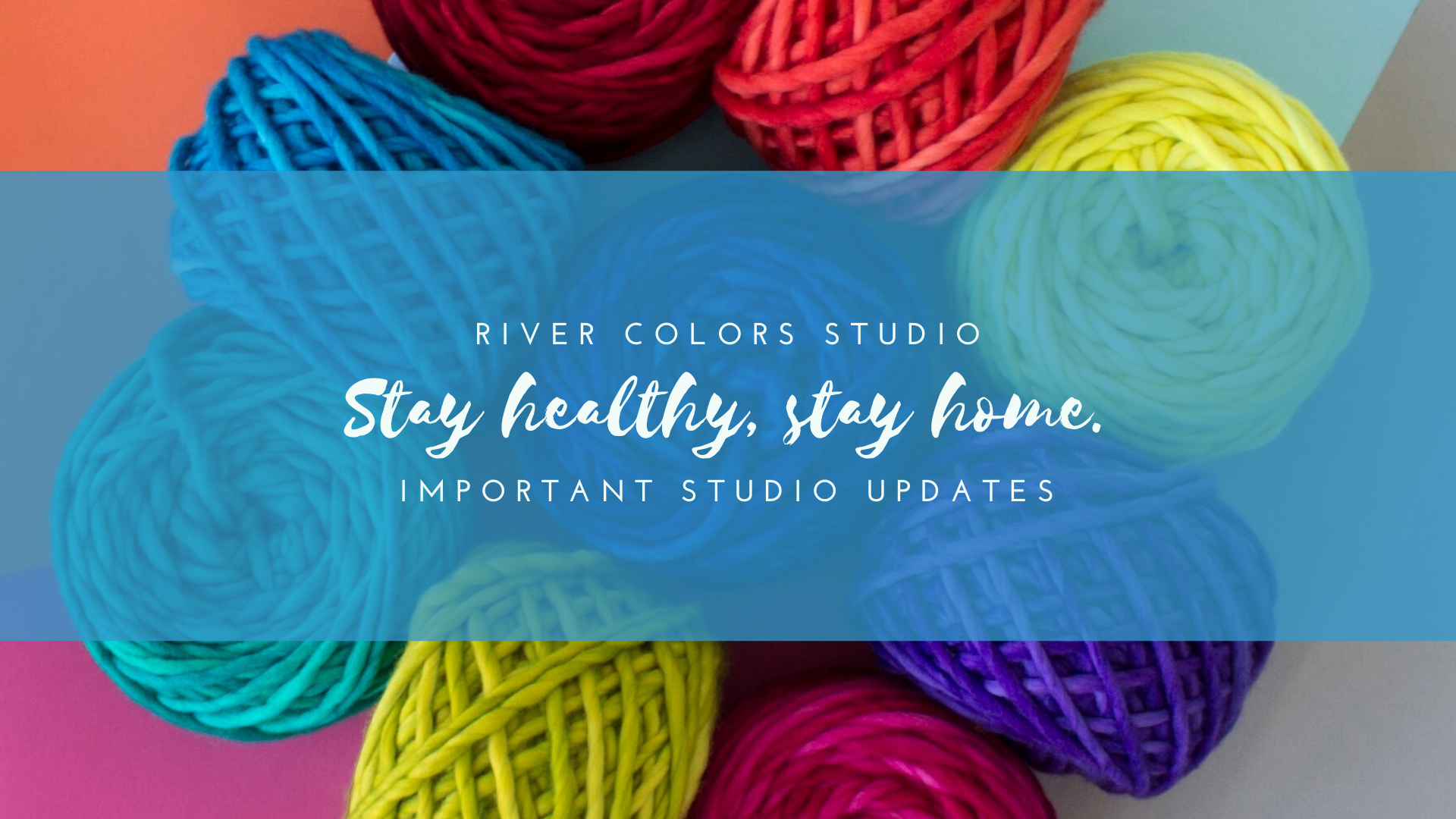 We want you to stay healthy, so we're temporarily closing our studio doors. We encourage you to shop online with us and enjoy free shipping with discount code "stayhealthy".
Hello friends,

I have made the decision to close the Sloane Avenue studio until at least March 31st. Now more than ever we need to keep those needles and hooks moving to help relieve stress and anxiety. So I encourage you to continue to shop with us online and take advantage of our free shipping promo code "stayhealthy". We will get your orders out in the mail within 24-48 hours of ordering.


Here's what I ask of you...
Please try to stay at home as much as possible so that we can all minimize our exposure and help prevent this virus from spreading at the alarming rate predicted.
Please remember to be thankful for all of the medical health care professionals as well as first responders that are out there trying to take care of us all.
Please be mindful of how you can be a positive role model in this community health crisis.
I am grateful for all you have and continue to do for River Colors and our staff.

Stay healthy and craft on!

Erika